Gear Up for a Successful Email Marketing Campaign
The email inbox is a battlefield. Messages fight for our attention; only a few win. The rest fall victim to our impatience, annoyance or lack of interest when we click Bin or Spam. Even if we take prisoners (save emails for later) we usually let them die at the bottom of our inbox.
In email marketing, we use warfare terminology — campaign, strategy and tactics — for a reason. A successful email campaign needs to be planned like a battle campaign. It needs clear goals and objectives, a strategy, and resources. Otherwise, each newsletter becomes a shot in the dark, a shot that rarely hits its target.
A coherent email campaign program will help you:
reach the right audience with the suitable offer and information
avoid communication chaos and properly manage different types of communicates sent to your customers such as: notifications, sales offers, transactional letters, etc.
measure and analyze results
avoid making the same mistake twice
define success factors for future implementation
build a strong brand and win dedicated customers
If you still feel lost in the fog when it comes to your emailing policies, here's a checklist of the essentials – 4 simple questions you need to answer before you can claim victory.
Why? Not Just for the Money
Email marketing's ROI can be up to $41 for every buck you spend, so your motives are obvious. But, your campaign will give you no ROI whatsoever, if the sole reason is to make money.
If your messages arrive in my inbox looking like this:
…it's unlikely to pique my interest and probably will become a casualty of my irritation.
To differentiate your brand in the ocean of services and products, you need to build relationships and create buzz for your brand. Let your objectives reach beyond making a sale.
Nevertheless, don't let "building a brand" be a vague theory. Be concrete and set achievable goals. Do you want to:
Increase site traffic?
Foster brand loyalty?
Build brand reputation?
Create buzz?
You can do it all, just remember – one at a time.
An offer for everybody is an offer for nobody.
Who? Your Subscriber is Not an Everyman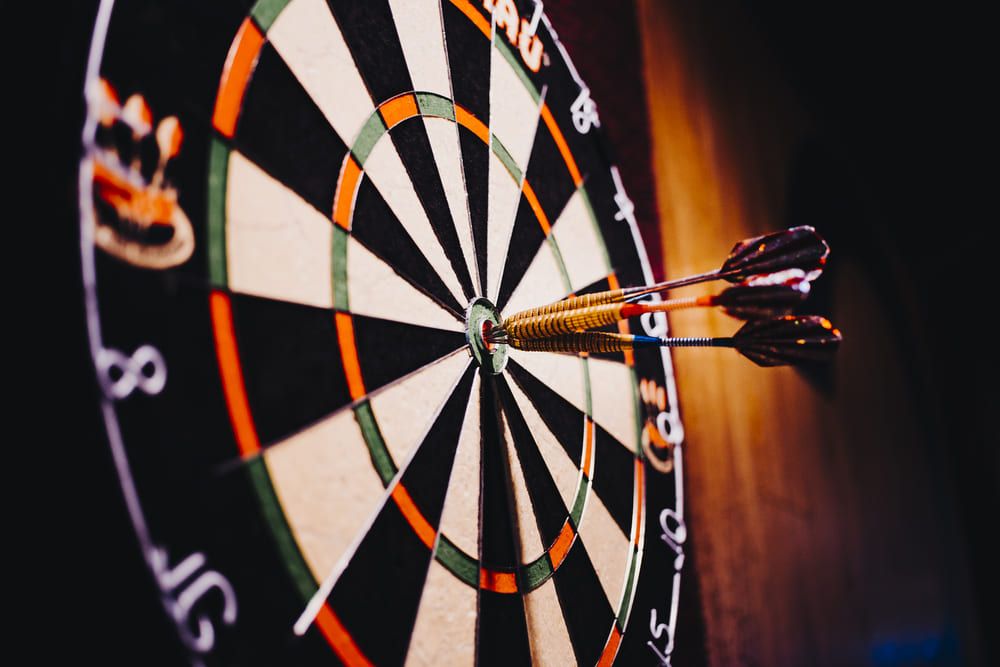 Your list is made of various overlapping groups with different, sometimes contradictory needs. Realizing their expectations is the key to successful segmentation.
Here are a few subscriber variables that can help you determine who they are and what offers they're likely to respond to:
stage in the email cycle
purchase history
declared preferences
subscription date and source (offline, blog form, FB form, import, etc.)
social networks connections
brand awareness/loyalty
customer profile (B2B or B2C)
demographics
customer engagement
What? It's All About Being Relevant
When you know your customer, it's easier to decide what type of content they will respond to – so you can provide it.

Easier said than done. But certain message types, if managed properly, are proven winners:
immediate welcome messages
new product information
special holiday deals
premium offers for program participants
thank-you emails
customer appreciation offers
loyalty programs
up-sells and cross-sells
educational/informative programs
"Email marketing campaign" doesn't mean an occasional newsletter out of the blue. It means a coherent, logical combination of many email types. Your marketing should not stop at a completing a sale, or be reduced to the dull regularity of a monthly newsletter.
Define your objectives and understand your customers. This will help you create the perfect follow-up sequence, occasionally complemented with relevant add-ons such as seasonal offers, satisfaction surveys, etc.
How? Be Consistent
An email should have a very clear, practical purpose, with all its elements coordinated to achieve that purpose. Nothing can be accidental and everything should be tested.
That's why you always need to consider:
Length
In email, less is more. People don't scroll. Try to keep everything that's important above the fold. Anything below is a waste of money – your money.
Timing
Your email needs to arrive at just the right time, to make the customer to want to open it. Don't delay  for too long the action-based emails such as thank you messages, up-sells and cross-sells. Suppress lower-priority emails if they overlap, and don't leave long gaps between emails. Never push it to extremes.
(4 messages in a single day)
(3 random messages in 5 months)
Subject Line
Make it brief and gripping. Don't raise expectations that you can't meet. The newsletter content should reflect the subject line. I open, because I want to know more. If I have to scroll, or make guesses, I give it up instantly.
Call to Action
An email needs a practical purpose, translated to a clear call to action that will be followed as a natural and logical consequence of opening the email. Which call to action do you think will work better?
An effective CTA should be snappy, clear and prominent, and offer more than a good deal. An aggressive, invisible, and verbose CTA has no power at all.
What's Next?
Your email campaign doesn't stop at planning and implementing. It needs to include an analysis of results. Success means reaching your goals and being able to measure performance. This will allow you to define the success factors for future communications. Any worst-case scenarios can help you find the weak points and adjust your procedures.
So, how's your email marketing program? Are you a true warlord, winning battles in every inbox?