Ideal Customer Profile B2B Full Guide
Creating your Ideal Customer Profile (ICP) is the basic preparation before you set the wheels of your sales machine in motion.
Smart Marketers who really understand the importance of Ideal Customer Profile will achieve continuous business performance:
Speed up sales funnel customer journey;
A higher conversion rate at every stage and a lower cost of customer engagement;
Work with YOUR Clients gives more margin, fewer risks, and an improved solution delivery;
Screening contacts allows to use virtually limitless data sources;
Sounds interesting? Did you know that only 2% of small companies know their target clients? Isn't it an essential part of getting a competitive edge? Our team at Datarob can help you develop your own research for Ideal Customer Profile (ICP).
Because the better you understand your target client and segmentation, the better chance you stand of success. Keep on reading, and we promise you won't be bored and will get closer to your clients.
Ideal Customer Profile Definition
An Ideal Customer Profile is an impersonation of your key customers from a specific market segment: age, location, job position, industry, team size, yearly revenue, factors that influence their purchasing process, etc.
But wait a minute. This is just an official definition. For competitive analysis, you have to do so much more.
Ideal Customer Profile is used to shift the focus of a marketing and sales team onto attracting high-quality leads instead of prospecting just anybody who may or may not buy the product. To create an Ideal Customer Profile, you need to add up tens and sometimes hundreds of factors about decision-makers, their partners, the company's surroundings, industry trends, and events like exhibitions and announcements.
Leveraging the Ideal Customer Profile
So why do we have to go through all this trouble? How exactly can marketing specialists use Ideal Customer Profile? With Ideal Customer Profile, we get an effective tool that let the marketing team achieve the following benchmarks:
1) Personalization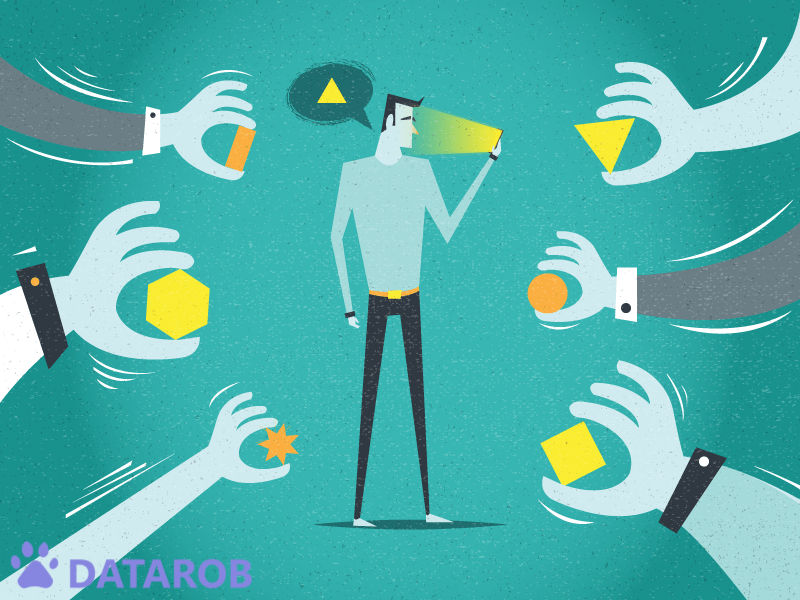 If you specialize in different service lines or industries, you can use personalization based on client profiles and align outbound marketing (email, LinkedIn, Cing, cold calling, etc.) according to specific clients, and it will really be an individual touchpoint for every client.
Sometimes, it's possible to achieve such a level of proficiency in personalizing the first contact that marketing professionals forget about the fear of spam filters and begin to send emails from the company's main domain. When the level of personalization is high, the client treats the incoming emails as personal.
2) Content Creation and SEO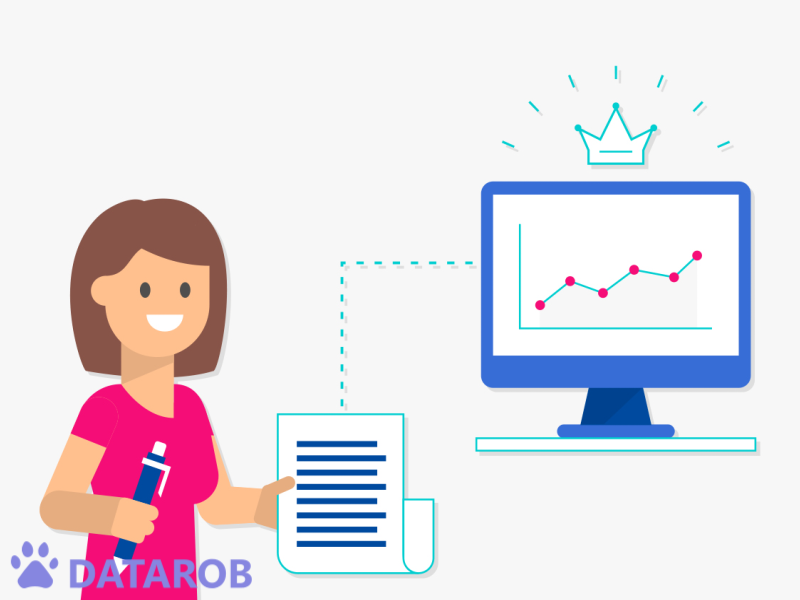 You can post targeted articles on your company website or use guest posting services as part of your content marketing strategy. If done right, this strategy can bring outbound leads due to relevant content. The articles will be recognized by the search engines, so your prospects can find them. Leads gained from content marketing have a huge potential to become your clients.
3) Segmentation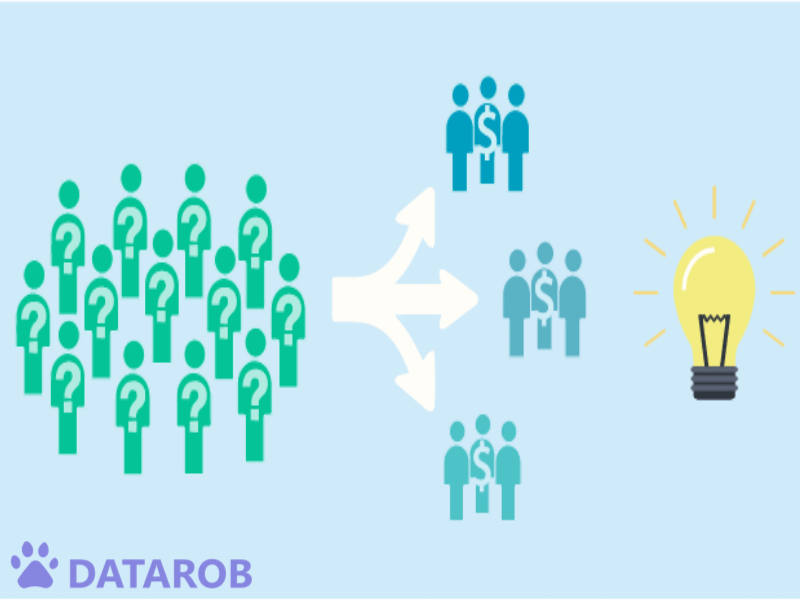 With a distinct idea of client profiles, you can segment your list and create campaigns that align with their buying process. You can also use these lists to segment by prospects and returning clients, so you can market either new services or additional service lines.
You could also create drip campaigns based on if you have had an initial meeting with the client, or if the client has been sent a proposal for further cooperation.
4) Smart Sales Process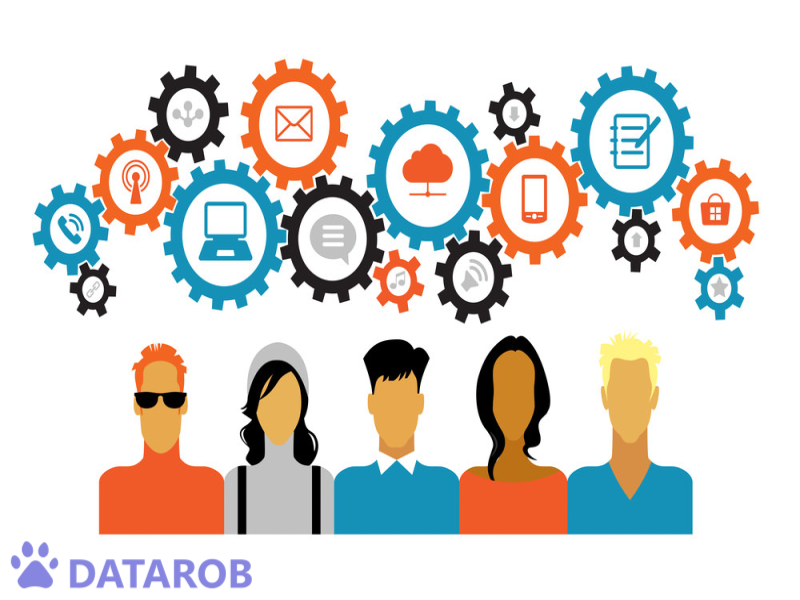 Every client needs a special journey. The client Ideal Customer Profile will give you a better understanding of their decision-making process, where they seek recommendations, how they search for a partner agency and the average sales cycle for each type of journey. With this information, you can tailor your sales process to your prospects.
Creating an ideal client profile (or a few ones) will help you attract, qualify, and only sell to these clients. And this is how you can truly stand out from the competition.
Ideal Customer Profile Example (Template)
There are lots of articles on creating Ideal Customer Profile. I won't dive into details in this guide. Instead, I'm going to review the basic steps you need to take into consideration.
Review the List of Your Top Clients
Review the Clients of your competitors
Interview your clients
Review the video and blog of your Clients and competitors
Compile the Information & Create Your Profiles templates
Additional fields to include in your Ideal Customer Profile you can find in the next paragraph.
Your ideal customer profile fields
The best way to go about this is to identify which questions are worth asking your ideal customers. Here are some ideas to get you started in different directions:
Ideal Customer Profile - Company Overview
What's the size (in terms of revenue, number of clients, number of employees, etc.) of the organization?
Which industry or niche are they serving?
Which actual goal organization announced?
From which academic institutions did they recruit their employees?
What companies have the current employees previously worked at?
How long have they already been in business?
Is this an international organization or located in one country?
Do they prefer to hire experienced staff or train people onsite?
Where are they located? (Geographic region? Rural vs. urban area?)
In which time zone do they operate?
What kinds of social media platforms do they use?
Is this a public or privately-held corporation?
Does this organization work with the government?
Have you contacted the organization previously?
Any recent personnel changes? Restructuring? Other recent events within the company?
Ideal Customer Profile - decision makers
Who are the decision-makers within the company for your product or service?
What are their positions?
Which roles do they play within your product or service? Choose one: Searcher, User, Evaluator, Blocker, Influencer, Decision Maker, Champion, Approver.
Identify gender, age, and industry experience
Which industry publications, blogs or websites are they following?
Is your chosen decision-maker a spokesperson or blogger?
Can someone from your network recommend you?
Ideal Customer Profile- competitors, clients and partners
Who are the key clients of the organization?
Who are their competitors?
Does the organization work with your competitors?
Does the organization work with your region or type of company?
What does the procurement process of the organization look like?
Ideal Customer Profile - your solution
The part for an advanced user – customization of your standard solution to each individual client. If you can answer these questions, you'll definitely overcome all filters and interest your client.
What's the number one reason that would prevent them from buying your solution?
What goal do they want to achieve with your solution?
How are they currently trying to achieve this goal?
Why did they decide to try this approach? (What was the decision making process that led to this choice?)
What's the main pain point with their current approach?
What kind of tools or services are they using?
Sales Leads data based on Ideal Customer Profile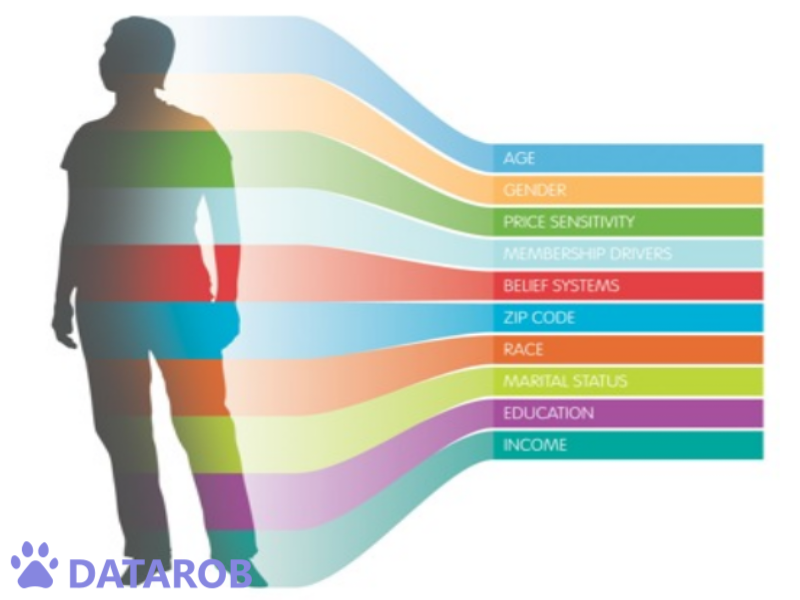 After you have created Ideal Customer Profile, it's important to find out what kind of information you want to get about a decision-maker to start contacting them. That's why, always compliment your Ideal Customer Profile with an answer to the question:
What data points do you need for each lead?
The simplest questionnaire looks like this:
Company Website
Title
First Name
Last Name
Phone Number
Email Decision Maker
Business name
Linkedin profile
Specify Other
Is there anything else we should know not captured above? *
Ideal Customer Profile and CRM integration
Then start considering CRM integration. The simplest way is to create some sort of a custom field and a tag, depending on the CRM you have. It should be something that looks like ICP_2019_v0.21. Put in a part of contacts and then start adding old ones. Then conduct segmentation and write as personalized messages as possible. Then test, test, test, and compare results.
Instead of a summary: Should you make an Ideal Customer Profile independently or use an agency?

Great! You have been working for 2-3 months and have created your Ideal Customer Profile and now are ready to win over the market. What should your next step be like?
To move down your sales funnel, you should fill in the fundamental levels – from contacts up to qualified leads. Frankly, the smallest part of the tools and techniques that an outbound agency uses may take years for a business to cover.
You can receive the first 100 contacts for free. If you happen to like it, try out a trial period of 1-3 months. If you've done everything right, we can guarantee a stream of qualified leads that will give your business a boost.
If you don't have an Ideal Customer Profile, we can create one together with you and even more. We believe that Ideal Customer Profile is a dream, but the journey to it uncovers new horizons for business.
Leave a request and let's meet on a video call!