Demand Generation vs Lead Generation
Demand Generation
Demand generation, also known as demand gen, involves checking on marketing programs that help to create awareness and interests in the services and products provided by a company. The technique includes several marketing activities together with the process of making sales.
In simple terms, the purpose of demand generation is to attract new visitors to your website as you create awareness. In the end, you create a good trust with your targeted audience so that you may keep growing your business.
The types of demand generation marketing include slide shares, articles or blog posts, YouTube videos, Case studies, social media posts, resource pages, free tools, press releases, and podcasts & interviews.
The content is available for free to get more long term customers. This implies that they do not have to give their details, such as email addresses or names, to access the content.
Examples of Demand Generation Strategies
Guest Posts
This is the idea of creating a blog post for a popular blog in your industry. The blogs help to reach out to the targeted audience. In short, you post on another person's blog to create awareness and trust, then gain more customers.
SEO-Driven Content
Among other demand generation strategies is creating content through the use of keywords. When you check with Google for a specific keyword, you will get many searches related to the keyword.
Advertise on Industry Blogs
Once you know an industry blog where your potential customers are, you can take chances and run display ads, or you can choose to buy a sponsored email slot from the blog. The reason for this is because the site has huge traffic and it is a good chance to get more customers.
Use a Viral Contest Idea
In this strategy, you give room to your followers to refer to others so that they can as well earn. You encourage them to comment, post, like, and share your posts on their social media platforms. The chances are that your information will reach a wide coverage since many people will be sharing your posts, thus, creating awareness. You can create a viral contest through Gleam, Vyper, and Rafflecopter.
Come up with Industry Expert Roundups
This technique involves getting ideas from expert quotes to create content related to what your target audience needs to hear. You must ensure your ideal audience will love the content. When your audience loves the content, they will freely share on other social media platforms. In the end, you will have created awareness.
When finding the content, you can Google from experts and other topics related to your services. Tools such as HARO will help you get feedback.
Demand Gen vs Lead Gen: Lead Generation
Also known as lead gen, lead generation involves transforming a person who needs your services and products into an actual customer. It is the monitoring of the buying behavior of your customers and getting qualified leads for the company so that they can be added to the lead generation process. The salesperson follows up and gets the information of qualified leads, and give them the content they need through inbound marketing. You can use a lead generation software that will help you generate qualified leads for automatic conversions.
Unlike demand generation, a person must subscribe or enter the details that the company needs to know to view the content. Examples of lead generation include product demos, events, courses, email subscriptions, viral contests, free trials, and other gated content like white paper, ebook, cheat sheet, among others.
Referrals, SEO content, Media involvement, and SMM are among the main methods of lead generation.
Examples of Lead Generation Strategies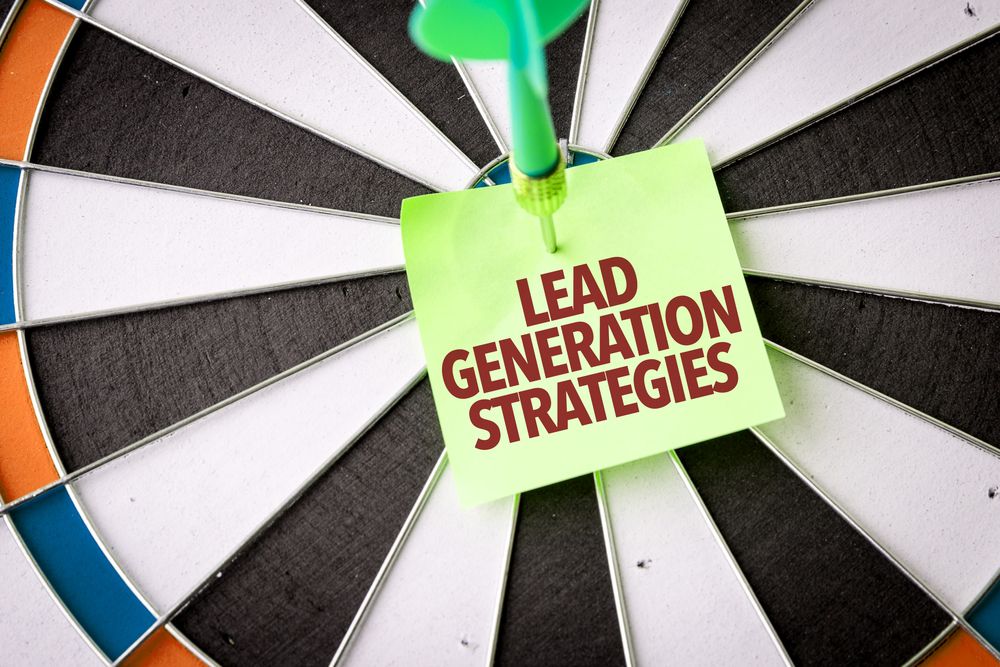 · Use a Lead Analytics Platform
Since lead generation involves collecting personal information from potential leads, not every person is ready to give their details just like that. However, in such a case, there are people who can't give their information, yet they are among the potential leads. You cannot risk losing them. At this point, it is when you go for a direct out
reach strategy.
There is a lead generation software platforms like LeadBoxer that will help you track such potential leads and get their details.
· Create an eBook
An ebook is an ideal way to light up your site. An ebook covers more information about a given topic. This implies that you can easily share the ebook across several blogs on the site, thus, it is among ideal lead generation strategies.
· Come up with a Content Upgrade
This method is used to attract potential leads to enter their data, such as emails and phone numbers, so that they can get upgraded content. The difference between an ebook and content upgrade is that content upgrade is meant for a specified blog, but the ebook can be shared across several blogs. More people will sign up easily on the content upgrade because the blog they are reading is related to the content they want.
· Host a Webinar
A webinar is an effective strategy to get information from potential leads. Before they join the webinar, they will have to sign up first, meaning they will have to enter their information in advance. You can use software such as Demio and WebnarJam.
What is Demand Generation vs Lead Generation
From the above analysis, it is evident that both demand gen and lead gen plays a vital roles in marketing and sales activities. However, it is upon the client and the market to decide on what works best for their business. The lead generation helps throughout the sales process, which is opposite to demand generation.
Demand generation is for long-term goals while lead generation focuses more on the outcomes of the marketing services.
For any new business in the market, demand generation is the ideal strategy. On the other hand, lead generation is effective for any given business.
The bottom line is that lead generation focus on how to get data of potential clients then convert them into long term clients. At the same time, demand generation focuses on the personal auditing interests of potential customers.
Conclusion
Both demand generation and lead generation are effective marketing strategies. Understand your business needs and select an appropriate means to conduct sales and marketing activities. In the end, the purpose of the business is to gain as many customers as possible for its growth. How you gain and maintain the potential leads is what makes the business grow.
Lead generation is critical part of demand generation activities.  It's a final battle for clients heart when you convert contact to high qualify lead.