B2B Outside Sales vs Inside Sales
What is B2B Inside Sales?
B2B inside sales refers to a type of selling where sales professionals primarily engage prospects via remote methods instead of meeting them in person. Also called virtual sales or remote sales, inside sales is the digital equivalent of outside sales (i.e., traditional, face-to-face selling - more on that later).
A relatively new field (thank you, phone and internet), remote selling is made possible by communications technologies—email, VOIP solutions, and video conference/virtual meeting software—and sales technologies—CRM (customer relationship management) platforms, marketing automation, and Sales Engagement Platforms. Most B2B inside sales reps work exclusively from their computers because they do not need to travel in order to sell.
The Inside Sales Process
B2B inside sales follows a highly structured process, making it simpler and more predictable than outside sales. It also involves smaller deals in general, which tend to make the quantity of opportunities more crucial than the size of deals. To achieve the desired business outcomes, inside sales teams set specific daily and weekly activity targets such as the number of completed calls and emails, booked meetings, and proposals.
Inside sales has evolved to the point that inside sales professionals have broader and far more sophisticated skill sets than those of, say, telemarketers.
B2B inside sales reps spend much of their workday researching, making calls, sending emails, and performing administrative tasks such as managing their pipeline or updating account information in their CRM. Prospecting, building trust, getting customers to agree to a demo, and closing deals are the primary milestones of the B2B inside sales process.
Best Techniques and Selling Skills for Inside Sales
Inside sales reps follow well-defined playbooks and sequences. They have predictable schedules and aim to achieve a specific set of metric thresholds. They use a variety of softwares that help enhance conversations with customers, quicken workflows, and improve performance.
To succeed in this environment, inside sales professionals need discipline and technical literacy on top of the baseline sales skills of communication, listening, and product knowledge.
Inside sales reps depend heavily on technology to extend the reach or amplify the impact of their phone and conversations. Because quantity is paramount, inside sales reps should also be comfortable with fast-paced selling and making dozens of calls and sending dozens of emails in a single day.
Inside Sales Pros and Cons
Inside sales generally involves lower operational costs (especially when it comes to seller salaries and commissions), shorter sales cycles, higher productivity, and greater team collaboration.
According to PayScale, inside sales reps take home an average pay of $42,890 compared to $48,506 for outside sales reps. They tend to receive significantly lower bonuses, profit sharing, and commissions. They also don't incur additional travel, accommodation, and related expenses. This can be a pro for a company with a tight sales budget.
The well-defined process of inside sales helps drive workflow efficiencies, optimize time usage, and generate better ROI. This can be a pro for companies looking to scale up and grow.
Because inside sales professionals work on-site, share common goals, and follow structured schedules, several benefits accrue: team mindset, collaboration, and inter-departmental coordination are greatly enhanced. Managers also have an easier time facilitating mentorship, training, and coaching. The main drawback to this arrangement occurs when high-value prospects prefer in-person engagements.
Inside sales runs on technology. Which means it gains the advantage of systematization, virtual collaboration, data analytics, automation, and artificial intelligence. Technology enables inside sales teams to reach higher levels of synchronization, scalability, and efficiency.
While technology enhances nearly every aspect of inside sales, the development, maintenance, and upkeep of sophisticated technology stacks a persistent item on the expense columns of smart, forward-looking businesses.
Where B2B Inside Sales Teams Thrive
Many organizations deploy both inside and outside sales operations. However, inside sales is the preferred mode of selling in B2B sales, especially among enterprises in the technology and software services sectors.
Among B2B sales organizations that have mixed sales teams, small companies tend to have the highest share of inside sales reps (47% of the entire sales force). On the other hand, large enterprises have sizeable outside sales operations (71% of sales personnel). A strong majority of companies view inside sales as a support department for outside sales. Even then, industry watchers have a consensus that inside sales professionals will eventually outnumber outside sales agents due to lower costs, better process efficiencies, changing buyer behavior, and other factors.
Inside sales works best for B2B sales teams whose products or services have lower price points and whose ideal customer profile (ICP) seldom involves the C-suite. It also matches companies who want to cut operational costs, accelerate their B2B sales lead generation process, or both.
What is B2B Outside Sales?
B2B outside sales is a type of selling that requires the sales professional to build relationships with customers in person. Also called field sales, outside sales represents the traditional mode of selling where the buyer and seller meet at a physical venue to personally interact, negotiate, and make decisions about a product or service.
Like other sales organizations, many outside sales teams also have an office or headquarters but their people go out in the field to engage clients. Restaurants, client offices, trade shows, conferences, and industry events count among the favored spots of outside sales professionals.
Ideal outside sales reps are experts in the field, adept at orchestrating face-to-face meetings with prospects, comfortable with a generally autonomous workflow, and always ready to travel on short notice.
The Outside Sales Process
While outside sales is getting more systematized by technology and best practices, it remains relatively less rigid compared to inside sales. This is because higher price points and longer, more complex B2B sales cycles call for a good degree of flexibility. Outside sales professionals often engage top-rank executives and they must be able to adjust their schedules to accommodate high-value customers.
Outside sales reps will gladly reinvent their calendars just to be available at the place and time their top customers find convenient. And instead of approaching sales from a transactional vantage point, outside sales agents focus on building trust with customers and on developing solution-driven relationships over time.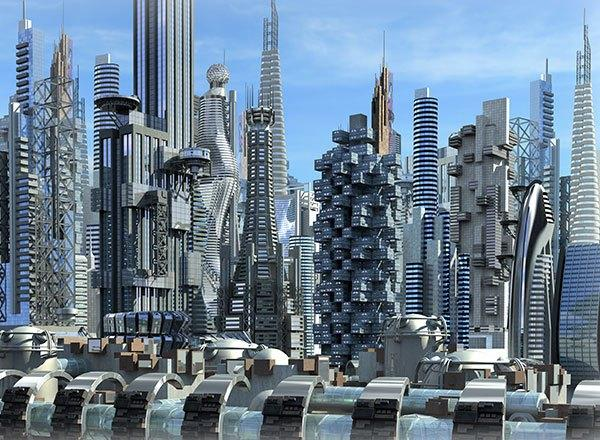 Best Techniques and Selling Skills for Outside Sales
Outside sales focuses on relationship building, often with top-ranking executives. As such, outside sales reps need high levels of emotional intelligence and empathy as well as business acumen and a firm grasp of B2B sales strategy.
Moreover, outside sales professionals must be open to sudden changes in their daily routine, and be prepared to travel, deliver speeches, or make compelling presentations at a moment's notice. Often working alone, outside sales reps should be self-motivated and have excellent time management skills. They are good at setting appointments and at navigating different venues.
The most successful outside sales professionals thrive under pressure.
Outside Sales Pros and Cons
For selling products and services with premium price points and longer, more complex B2B sales cycles, outside sales dominates. That is because in-person interactions between well-informed buyers and sellers promote deeper connections, better solution-fit, and generally higher win-rates.
However, outside sales operations tend to be costlier than inside sales given the higher salaries, allowances, and commissions of outside sales reps. Deploying such specialists on the field to sell services with low price points or profit margins (i.e., less room for price negotiations) won't deliver an acceptable ROI.
With their daily schedules at the mercy of prospects and customers, outside sales reps may find it difficult to manage their time effectively and strike a healthy work-life balance. Adequate support and training from the sales organization is imperative to avoid losing outside reps to burnout.
Where B2B Outside Sales Teams Thrive
Large corporations that offer expensive products and services typically employ large teams of outside sales professionals. But regardless of company size, having an outside sales team is a competitive advantage if your ideal customers are C-level executives and your products and services are higher-end. Building rapport with these decision makers and attempting to form strategic partnerships with them often requires in-depth and in-person conversations.
Well-trained outside sales reps also make a difference when you need to demo a product or service to convey its real value. In these situations, face-to-face interactions can help your case. Finally, outside sales professionals can serve as B2B sales account managers to close deals with prospects who have reached the latter stages of the buyer journey.