7 Best Instagram-like Apps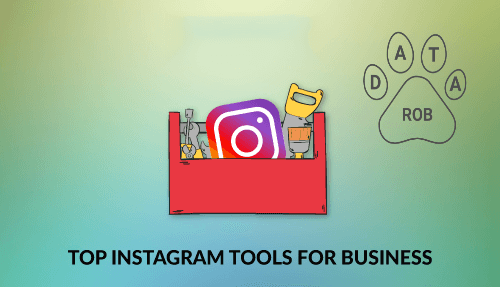 Instagram is one of the most popular social networks in the world and definitely the most used photo sharing & editing mobile application. According to Statista,  it has 1 billion monthly active users which practically means that  every seventh person on Earth downloaded this app. The figure sounds  even more impressive if we consider the fact that Instagram was created  less than 10 years ago and its Android version was released only in  2012.
Yet, although Instagram maintains  market leadership, there are also many alternatives that offer similar  functionality. In this article, we'll take a look at the most  interesting Instagram-like apps. So if you're a startupper thinking  about developing your own photo sharing social media or just a mobile  app enthusiast looking for something new to try out, jump right in the  list below.
Who's the owner of instagram?
Instagram is a photo and video-sharing social networking service owned by Facebook, Inc. since 2012.
TOP Apps similar to Instagram
Retrica
Hipstamatic
Flickr
Vigo Video
Tumblr
Snapchat
Imgur
Retrica
Retrica is an Instagram-like app for Android and iOS platforms. It's focused  mainly on selfies, but you may notice that Retrica resembles Instagram  in many aspects and works well with regular (i.e. back camera) photos as  well. Like Instagram, it also allows its users to share their photos  and videos to friends and community, send private messages, and follow  other people. On top of this, Retrica has some awesome functions  Instagram lacks. For instance, with this application, you can apply  filters to photos made with a front camera before you actually take a  shot. Retrica also lets its users make GIFs from collages and videos. So  if you're seeking for the closest alternative to Instagram, this app  would be the best option for you.
Hipstamatic

Hipstamatic is another app similar to Instagram, but it's not free and available  only for iPhones. Just like Retrica, Hipstamatic lets its users apply  filters to a photo before or after taking it. The application has a  large suite for creating vintage pictures which is its distinctive  feature. Even the interface of Hipstamatic looks like the classic  camera, so you may get a truly realistic feeling of shooting in an  old-school way. For this reason, this app is a great choice for creative  people who want to join a retro trend. Although Hipstamatic doesn't  work as a social network, edited photos can be shared via Facebook, Instagram, Twitter or Tumblr.
Flickr
Flickr is probably one of the oldest Instagram alternatives. It was created in  2004 (i.e. six years before Instagram came into our lives) and operated  only as a web photo and video hosting service for the first nine years  of its existence. Now its mobile version is available for iPhone and  Android owners and Flickr's audience constitutes more than 90 million monthly users.

Great platform for photography enthusiasts
Provide professional photo editing tools
Some functions are limited on Mac systems
Monthly limit on usable storage for free users
With this app, you can upload the  photos from your camera roll to the cloud, edit them by cropping and  adding filters, as well as share selected images with the community. As  you may see, the app is very similar to Instagram but it also has some  additional features. For instance, Flickr is great for organizing the  photos since it allows users to create albums. It also works better than  Instagram for different sizes and dimensions. All in all, Flickr is one  of the best social media apps like Instagram, so we recommend checking  it out.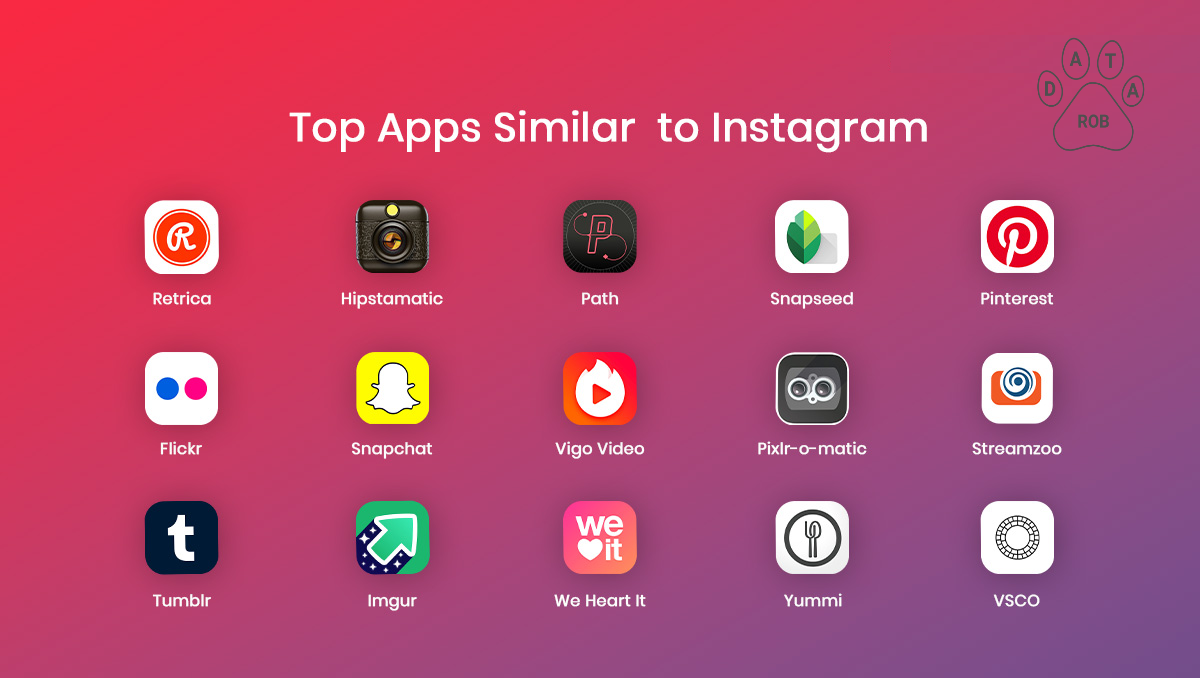 Vigo Video

Vigo Video (also known as Flipagram) is an Instagram-type app that was created  specifically for digital storytelling. It allows its users to craft  short fun videos by applying different filters and adding music,  stickers and other effects.
On top of this, Vigo Video is a  social media, so you can also share your videos and interact with other  people with the help of this app. It's a really awesome product to try  out for everyone who is fond of Instagram stories but not so into taking  photos.
Tumblr

Although Tumblr is an app similar to Instagram, it's not limited just to visual  content. Unlike Instagram, Tumblr also lets Android and iOS users post  text and audio, as well as share links to other websites or other users'  content, so it looks more like a blogging platform. Since this app is  not focused solely on images, it doesn't have any photo editing  capabilities. Yet, as of the end of 2018, Tumblr had about 441.4 million accounts with most of its users being teenagers and young adults. So  it's the best place for those who want to reach the millennials.
Snapchat

Snapchat is another popular app like Instagram that is available for iOS and Android devices. It has about 188 million daily active users who create around 3 billion snaps daily. Like Instagram stories, photos and videos shared via  Snapchat are temporary. They are automatically deleted after all  recipients view them, or if added to a story, after 24 hours. Snapchat  users can also create group stories or contribute their snaps to  someone else's story if they are located in a specific place. In  addition, the app has many fun filters and lenses, chat, as well as a  bunch of other functions. Some users even believe that there are too  many of them, but we think it's just a matter of taste.
Imgur

Like Instagram, Imgur is an image sharing platform. However, its focus is more on discovering  fun content than on sharing personal photos and videos.
Imgur users can post pictures, GIFs,  videos and other entertaining things, but the goal is usually to share  it with the whole community rather than with a limited number of friends  and followers. So while Instagram and Imgur have similar functionality,  their audiences are completely different.
Conclusion
As you may see, the market is indeed  saturated with apps similar to Instagram. But does this mean that there  is no room for new picture posting and media sharing applications? Of  course, no. The success of apps like Instagram just shows us that mobile  users love taking beautiful photos and share them with friends and  other people. So if you have an awesome idea of an app that you believe  will be even better than Instagram, go ahead. Believe it or not, but  there are good chances you may become a creator of the new number-one  photo sharing application in the world.